FT550B-BLY-FIFA
Official FIFA Quality Pro Match Ball
Spec
Weight
420-445g
Material
High Grade Synthetic Leather
Country Of Origin
Thailand
Master Box Qty
12
Level
Championship
RRP
€ 125.00
New Structure
By adopting new bladder, this ball can retain the air 38 % longer than the previous model.
In addition, the bounce, especially at low temperature 5℃, was improved 17% comparing to previous model.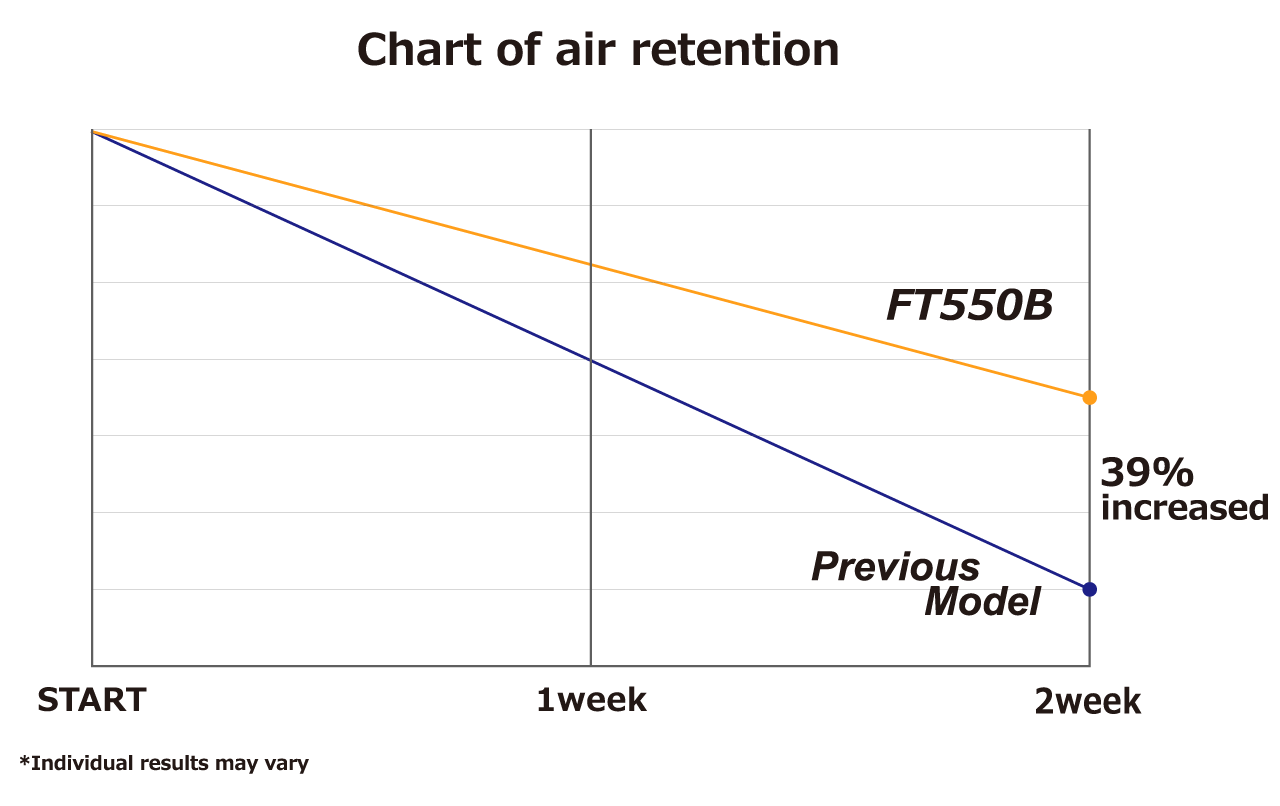 Evolution of Material
To enhance the softness and durability, Modern convex material who has flexible cover and thickened sponge form was adopted to this model.
In addition to softness and durability, the wear resistance was improved 47% comparing to previous model by adopting this material.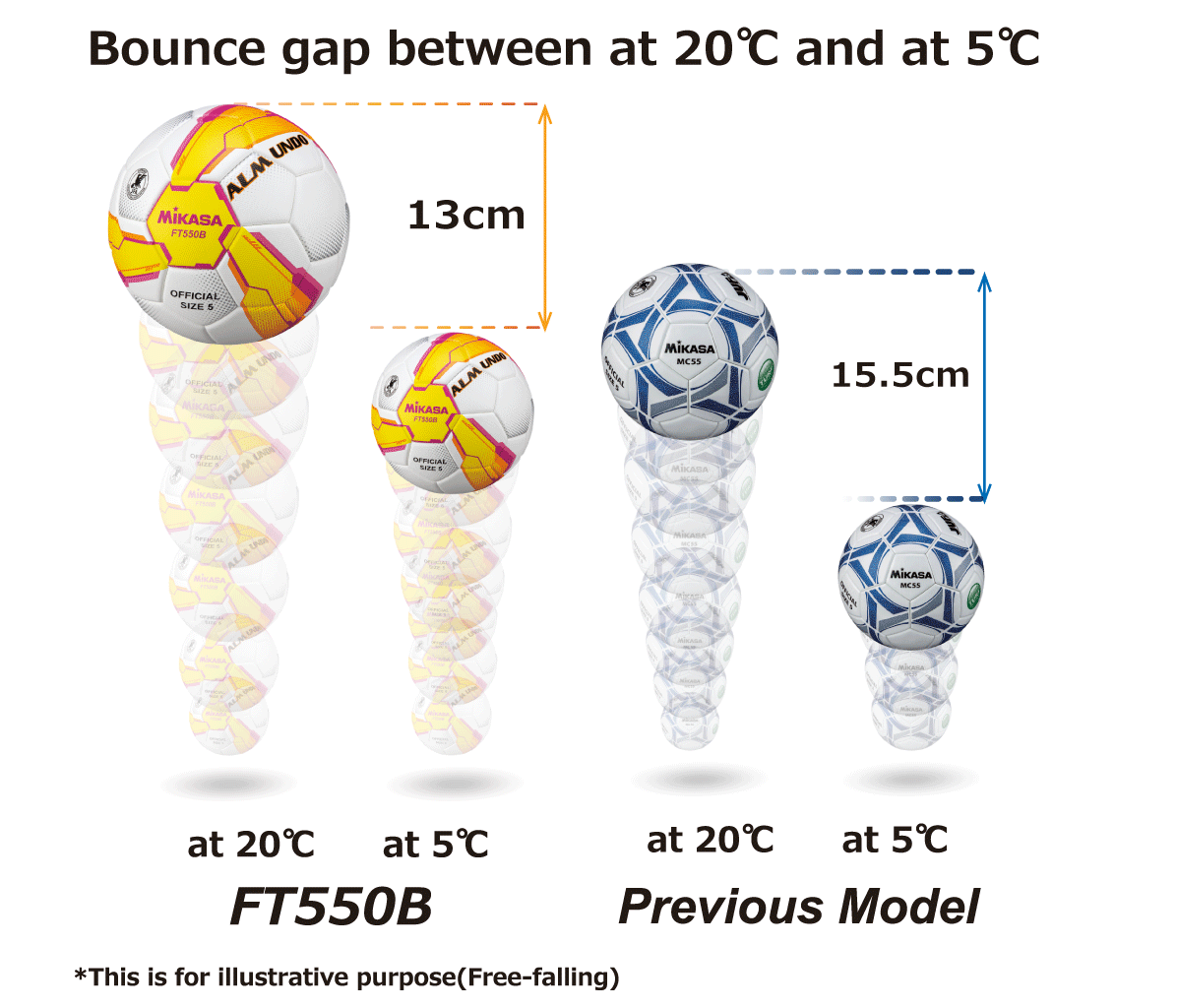 High-Visibility
Its unique design on the white cover material enables players to easily recognize the ball's spinning direction.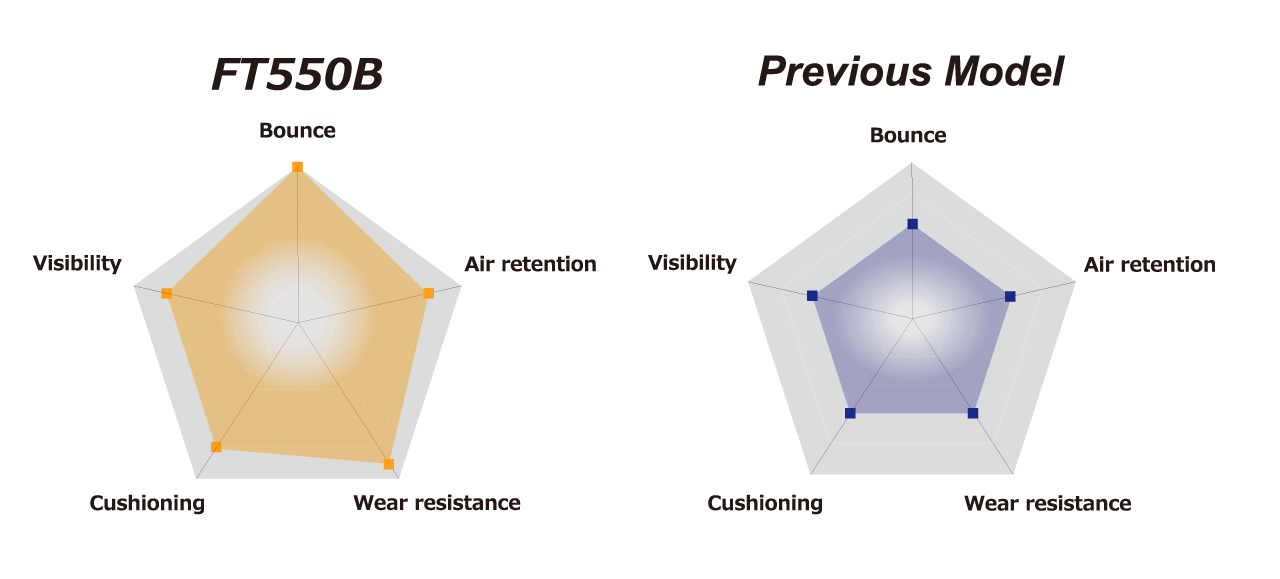 The best soccer ball ever
With the innovative improvements, this model has acquired better specs and it will surely show its potential in any situation.